After months of intensive preparation, seven dojo members took their kyu tests at the Aikido Dojo Oberursel. For the first time a "born-and-raised" dojo member earned the right to wear the hakama—Japanese culotte-style trousers—by obtaining 2nd kyu. Jury members Eric Steeves (4th dan), Brigitta Schultz (3rd dan), Klaus Messlinger (3rd dan) and Karin Koers (2nd dan) were very pleased with the good results. Congratulations to all!
2nd Kyu
5th Kyu

Ilinca S.
Arnold Koch
Josef Chovanec

6th Kyu

Juan José Doniga
Johanna Porr
Hannah Olbrich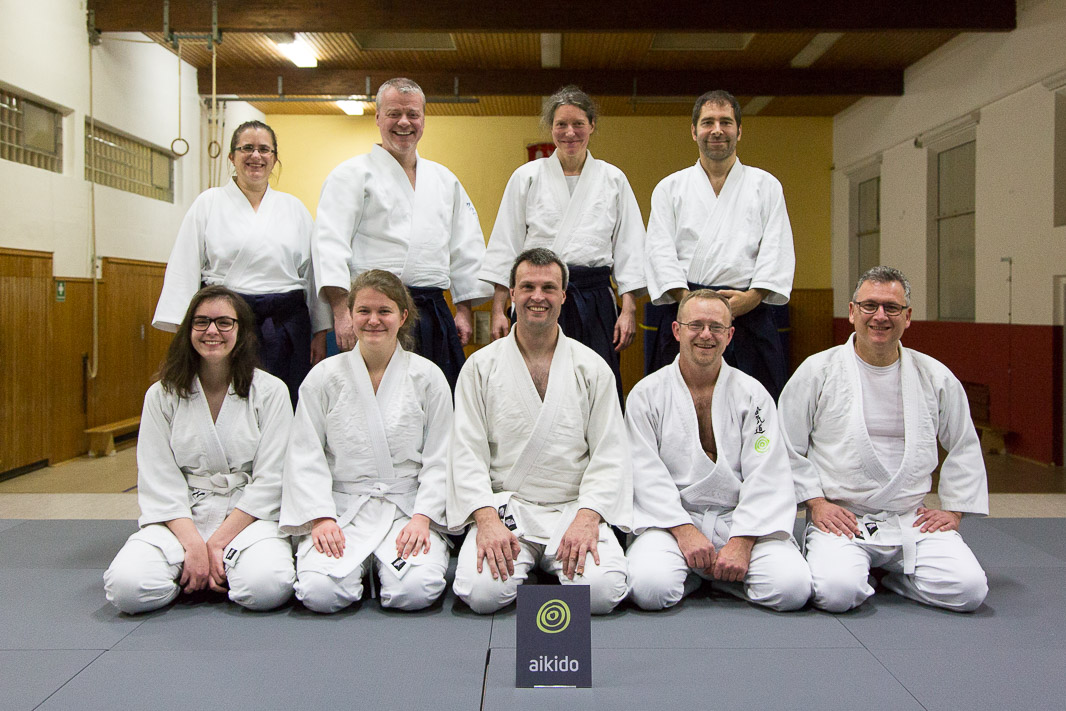 Back row: Karin Koers, Klaus Meßlinger, Brigitta Schultz, and Eric Steeves;
front row: Ilinca, Hannah, Jörn, Josef, and Arnold;
not in the picture: Juan and Johanna
Visit our image gallery to see pictures from the jury keikos.