Dojo in Bad Homburg
Details

Created: Wednesday, 31 October 2018 19:28
From 5 November we teach aikido classes at our new dojo in Bad Homburg. The gym of Landgraf-Ludwig-Schule is located right in the city centre, opposite the castle. Every Monday between 6.30 and 8.30 pm, women and men of all ages are welcome to practise the non-violent martial art with us (starting from age 14).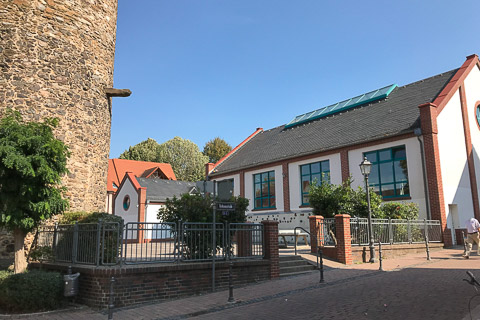 Gym of Landgraf-Ludwig-Schule Aikido is a martial art which in the 20th century was developed from a number of old budo traditions. It strives to develop body and mind with the goal to defend against attacks without hurting the attacker, putting reconciliation before victory. This martial art becomes more and more popular as it improves concentration, furthers the capacity of reaction and flexibility, and helps practitioners to stand their ground in conflict situations. Respect, politeness and mindfulness are important pillars for our studies. We practise empty-handed, sometimes using wooden weapons to show movement principles. In aikido there are no competitions, but gradings and a great number of seminars.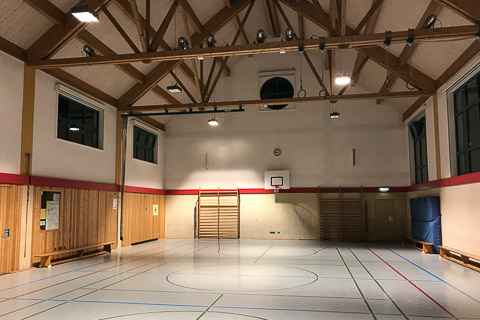 Friendly atmosphere "As a fast growing dojo with about 50 members we offer classes three times a week, two in Oberursel and now also one in Bad Homburg", says head instructor Klaus Messlinger, 3rd dan of the international aikido federation Aikikai Tokyo. "The impetus for branching out was that the gym where we used to have our third class is going to be torn down in November. After searching around for quite some time, we found the gym of Landgraf-Ludwig-Schule to have a vacancy. This is particularly exciting for us, because now we can offer our classes to a whole new audience in the discrict town of Bad Homburg."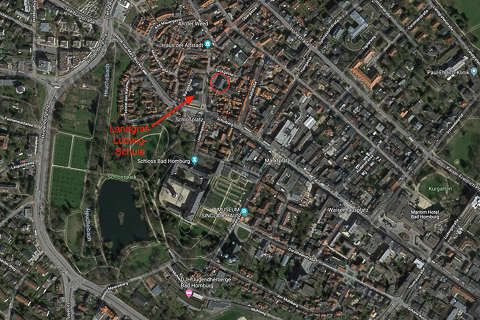 In the centre of Bad Homburgs On two consecutive Mondays, 5 and 12 November, we start our routine by teaching special beginners' classes at the regular times from 6.30 to 8.30 pm. Each day is a unit in itself and can be attended independently. There is no fee for these trial classes.
Aikido is suitable for both women and men. In Bad Homburg admittance is from age 14, and no special previous experience is required. For the beginners' classes come in comfortable sports gear (track suit trousers & t-shirt with sleeves) if you don't have a judo gi; we practise barefoot. Classes are taught in both German and English. Find out more on our FAQ page.