Dojo in the Club House, Oberursel-Weißkirchen (TVW)
Address:
Turnverein 1889 Weißkirchen/Ts. e.V.
Oberurseler Straße 16
61440 Oberursel
Germany‎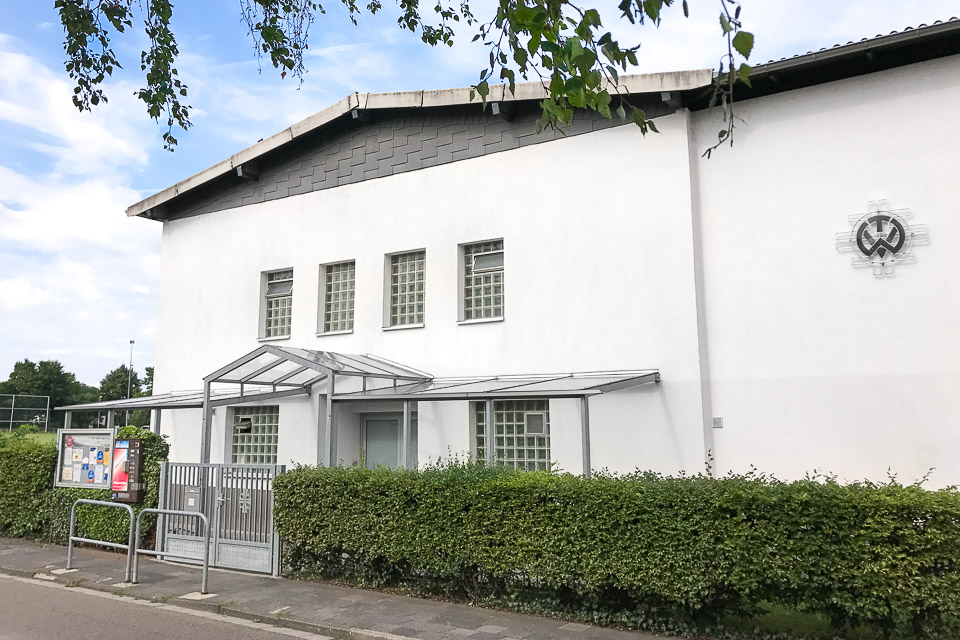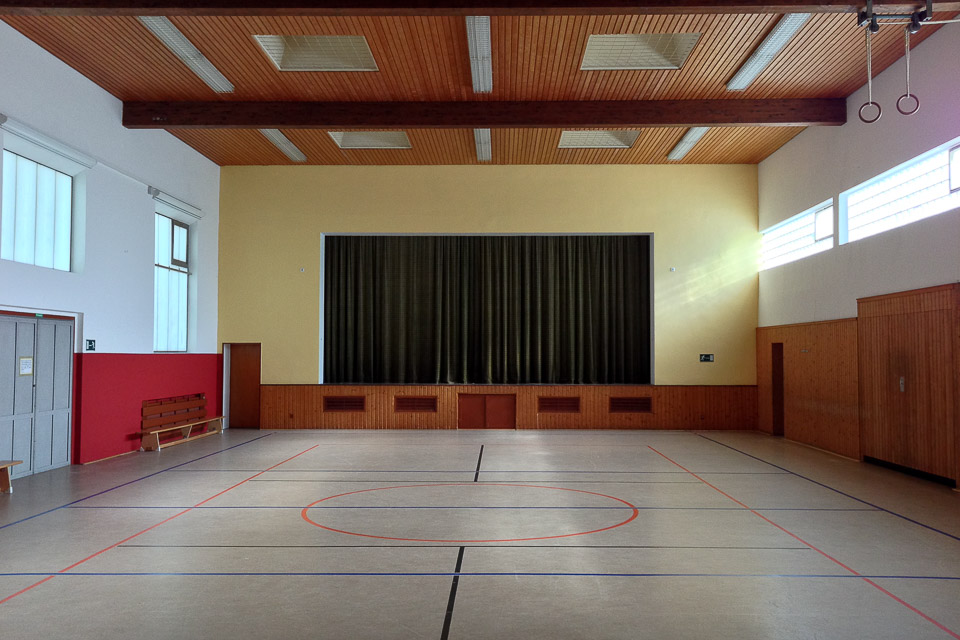 Oberursel is located about 20 minutes to the North-West of Frankfurt am Main, Germany. The nearest airport is Frankfurt International Airport (FRA).
The club house is a 10 minutes walk from the "Weißkirchen Ost" train station (U3 line) and from "Oberursel-Stierstadt" station (S5 line). The next bus stops are "Oberursel-Weißkirchen Querstraße" and "Oberursel-Weißkirchen Stadtwerke" (look up connections on RMV transport's website). Parking is possible alongside the road. Gated and roofed bicycle racks are located at the entrance.
Quickest connection for visitors: from Frankfurt main station take the S5 train in the direction of "Bad Homburg" or "Friedrichsdorf" (runs every 15 mins during the day, every 30 mins in the evenings). Get out at "Oberursel-Stierstadt" station. Download the guide above for more details and a map.
Men are in the changing room right next the entrance, women at the far end (access across the gym from the inside).
Exception: on Thursdays, women use the changing room at the entrance, men the one at the far end. Please cross the hall in groups if possible, and be quiet so as not to disturb the gymnastics group's training. The men walk along the building's outer wall to the side entrance of the changing room.
We practise on the stage at the back of the gym.
Please arrive 15 minutes early – classes start on time. Change first, then help setting up the mats.
If you are looking for hotels or shops near the dojo, please look at our seminar participants' info page.
Route to Weisskirchen: in order to activate the map, click on the preview image (loads Google Maps).