Come along to a free, no-obligation class and give Aikido a try! We practise on the following days:
Details...
Start with any class - please arrive 15 mins early. For the beginning, long sweatpants and a sleeved top are sufficient. We practise barefoot. (Admission is from age 14.)
Please read our FAQ page.
Check out our current schedule.
* optionally +0:30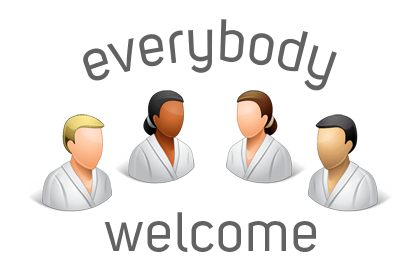 Our dojo members come from Czechia, France, Germany, Japan, Poland, Romania, Spain, and the USA (in alphabetical order).