Please take a look around our website to find out:
The dojo is conveniently located in the South of Oberursel: it is only a 10 min walk from both the "Weißkirchen Ost" stop (U3) and the industrial area around Zimmersmühlenweg (S5 "Oberursel-Stierstadt").
We are looking forward to seeing you at our dojo!
All teachers speak English.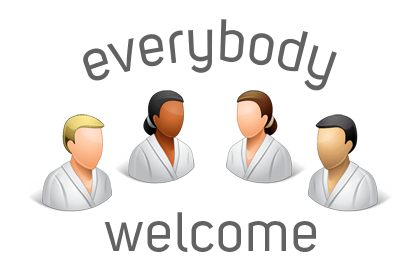 Our dojo members come from Afghanistan, France, Germany, Japan, Poland, Romania, Spain, and the USA (in alphabetical order).