New beginners' course in August!
The minimum age for joining this course is 14 years. Please go to our registration page for more details (course fee, schedule, etc.).
You may start with any of the following classes.
Please arrive 15 mins early. For the beginning, long sweatpants and a sleeved top are sufficient. We practise barefoot.
Locations:
GSS (on Tuesdays) - gym of the old primary school in Oberursel-Stierstadt
TVW (on Sundays) - club house of TV Weißkirchen, Oberursel
For more information, please read our FAQ page.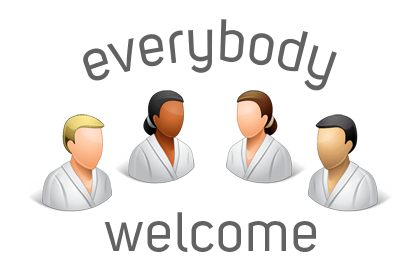 Our dojo members come from Czechia, France, Germany, Japan, Poland, Romania, Spain, and the USA (in alphabetical order).