Gym of Landgraf-Ludwig-Schule, Bad Homburg (LLS)
Please note: this dojo is also known as "Taunus Aikido (Dojo Bad Homburg)".
Address:
Gym of Landgraf Ludwig school
Rathausstraße 13
61348 Bad Homburg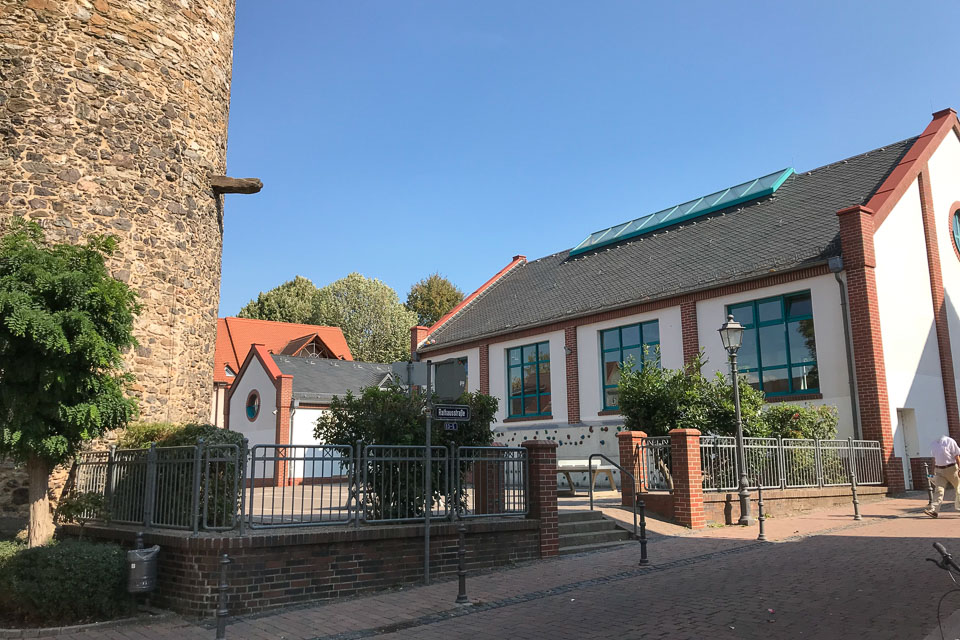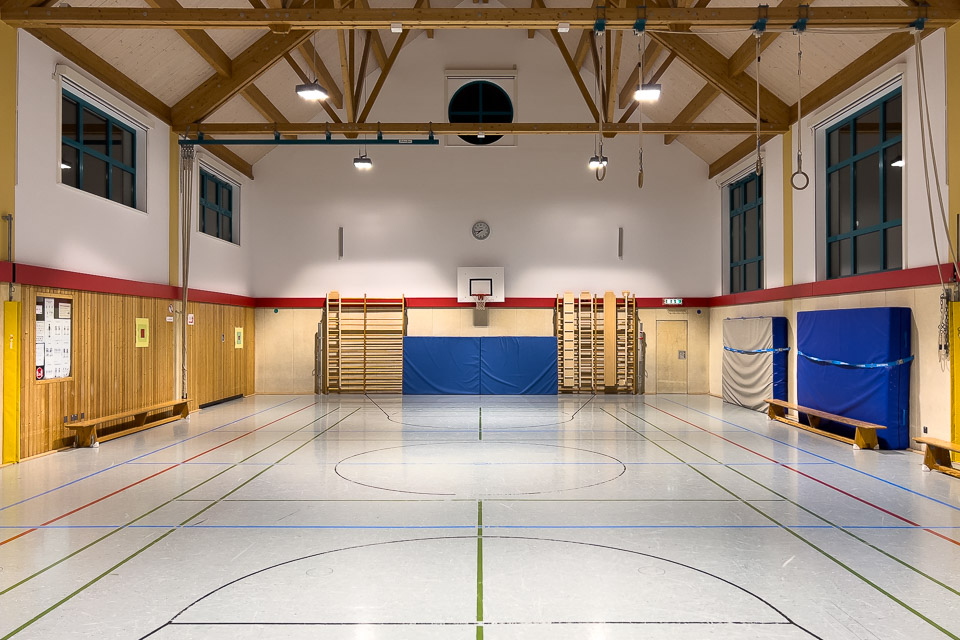 The gym of the Landgraf-Ludwig-Schule is at the top end of the Bad Homburg pedestrian zone, down the street from Bad Homburg castle and right next to the Rathausturm tower. Parking is possible in the nearby Schlossgarage car park (2 min, commercial parking) and at the Festplatz am Heuchelbach (7 min, free of charge).
Quickest connection for visitors: from Frankfurt main station take the S5 train in the direction of "Bad Homburg" or "Friedrichsdorf" (runs every 15 mins during the day, every 30 mins in the evenings). You may walk from Bad Homburg train station (ca. 20 mins) or take the bus to "Bad Homburg v.d.H. Höhestrasse" stop (6 mins plus 4 mins walk). Please always check connections on the RMV transport website, as there are many variations to get there (enter "Bad Homburg Rathausstraße 13" as target address). Download the guide above for more details and a map.
Entrance is on the long side of the building, right opposite the tower.
Please arrive 15 minutes early – classes start on time. Change first, then help setting up the mats.
If you are looking for hotels or shops near the dojo, please look at our seminar participants' info page.
Route to Bad Homburg: in order to activate the map, click on the preview image (loads Google Maps).